Have you already realized how much you lose if you do not control the overweight of the products?
By Jailson Mendes – Director of Lenke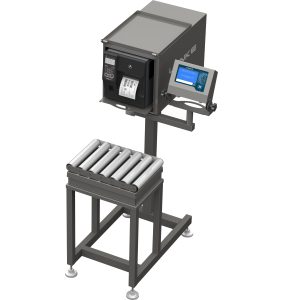 The refrigeration industry has major challenges, tight margins require strict yield control and traceability to maximize profits and meet market demand. In order to achieve goals, companies seek greater efficiency through process controls, with equipment, software and efficient management. In the pursuit of quality, processes need to ensure reliability to their increasingly demanding customers. One of the most demanding points is the weight, which is the basic unit of measure of trade agreements. Another very important point in the food industry is the need to trace the products to provide food security. The control of the weight inside the refrigeration industry is one of the ways to increase the profit and also to avoid problems with the technical specifications. It can be said that the balance becomes one of the most important equipment inside the refrigerator, because it is with the scales that one measures the weight in the production chain, controlling from the raw material to the final product. Like all technology, scales are constantly evolving. The market is increasingly looking for scales with integrated intelligence. And the scale is no longer just a 'scales' to be a point of control, a point of production management, connecting to the management software industry. Since the balance feeds a database of a management system for this information to be used as a production control tool, it will be possible to issue reports on the performance of the production process, on the control of overweight, on measuring the performance of the packaging point , assisting the administrator in making decisions.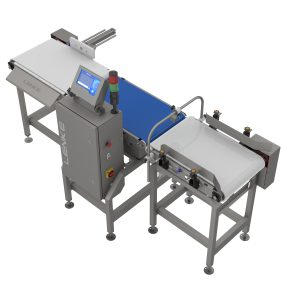 It is already possible to find scales of domestic manufacture with these characteristics within a value accessible to any food industry. Because they are nationals and the government's goal is to encourage the agribusiness industry, Brazil is moving in double paths. Supporting the food producers and also the equipment manufacturers for this sector, with the goal of: not only being the best in food, we also need to be the best in national equipment to process these foods. Only then will we be self-sustaining and we will have the guarantee that the foreign market would not stop our industry due to lack of technology. One of the companies that are being financed by the government in this sense is Lenke that produces all electronics and equipment in Brazil, its products are within the PPB and supported by the Ministry of Science and Technology. Being a national product it is possible to finance through BNDES as well. Lenke is one of the pioneers in Brazil to pull the subject of overweight, its scales already come with this scale feature needs to be more than 'a scale' because they need to be integrated into the management system and provide tools to improve production efficiency.