PROPACK – Production Control
We develop integrated software solutions with the objective of supervising production control through the collection of data from equipment installed within the production unit. The data collection equipment can be:
Industrial Terminals
Weight Watchers
Weight Classifiers
The system is designed for the industrial environment, where agility and real-time information control are key to increasing traceability and production throughput.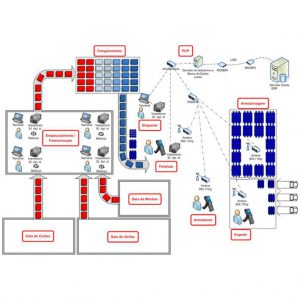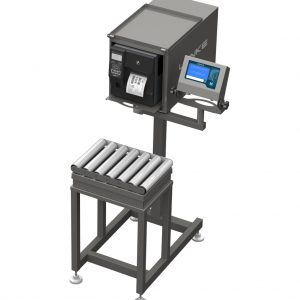 Label Generation and Packaging: Process data from a variety of devices, from simple weighing scales to automatic classifiers. Different packaging methods and a variety of overweight parameters may be used. It supports most printers available on the market today, as well as a variety of automatic labelers. It includes various label templates and allows customization according to the needs of the customers. All common types of bar codes are accepted.
Characteristics:
1. Can be used in industrial PCs or terminals;
2. User selects the product and the system generates the traceability tag;
3. Print the order code directly on the label;
4. Several languages available for printing;
5. Integrated with the biggest brands of printers in the market.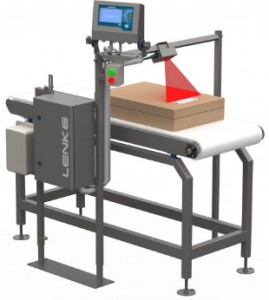 Production Recording: Data collection in the production environment can be done manually, where an operator records the data, or can be done automatically using specialized equipment. The manual collection, or manual recording, has a series of problems, one of them is the fact that all human activity is subject to errors, another point is the reliability of the data recording out, because this depends on the precision with which the operator counts, measurements, calculations, timing and other observations. Automatic collection is faster and more accurate.
Characteristics:
1. Recording of production with lot;
2. Generation of barcode labels;
3. Real-time monitoring of quantities produced;
4. Integration with scales, printers and barcode readers;
5. Automatic integration of factory floor data with ERP system.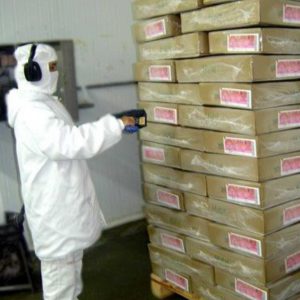 Palletizing: Manages automatic palletizing by weight or by counting. The system includes all pallet operations and allows reprinting of labels, if necessary. Operation such as moving items between pallets as well as opening and closing pallets are allowed.
Characteristics:
1. Eliminates operational errors in pallet assembly;
2. Grouping of boxes and identification of traceable logistics unit (GS1);
3. Allows reading from box to box or aggregation by volume by validating weights in boxes;
4. We supply and install the complete structure of wireless and robust collectors for cold rooms.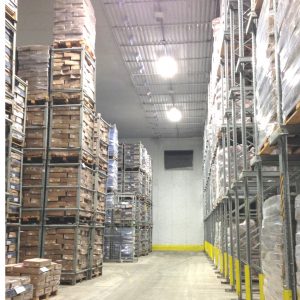 Storage: Any type of stock can be defined from the raw material to the storage of the final product. The system includes camera addressing for better use and organization. Products can be recording to stock directly from the balance of packaging or through manifolds / scanners at a single point of entry.
Characteristics:
1. Stores and addresses the pallet physically in the cold rooms;
2. Graphical and quick display of the places where the products are stored;
3. Control and notification of the products that must be shipped in compliance with the FEFO (first expires first leaves);
4. Real-time inventory with security.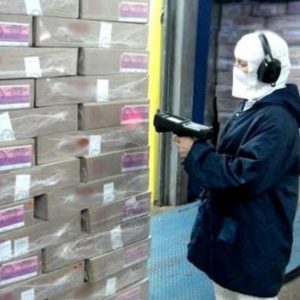 Shipping: The system stores information about customers, trucks and containers as well as other tracking information. Using palms or collectors, the operator can control various shipping operations. Customized delivery reports can be made and information on ordering and shipping can be accessed at any time.
Characteristics:
1. Preparation of FEFO-based shipments;
2. Elimination of operational errors;
3. Generates loading journeys with SIF and recipient data;
4. Perform loading based on the picking done, generating consistency in loading;
5. Automatic chambers as soon as the loading is carried out;
6. Traceability of lots and boxes sent to customers.
Why Introduce Traceability in the Productive Process?
As a safety factor: Any defective product represents a risk to consumers and / or damage to the image of the product supplier. Thus, it is mandatory to have an identification of the products to allow to trace and collect those that belong to the same manufacturing batch.
As a means of investigation: A product being collected has passed through a series of controls, which in fact should have detected the defect. So we must follow the problem to determine what the cause of the product has not been rejected in the process.
An element of industrial policy: Knowing what was done and how things are done can be essential when moving to a customer's request. Traceability leads to a deeper understanding of the company's capabilities, enabling orders to be delivered in a shorter timeframe and at a lower cost. Traceability can also be the starting point for the implementation of Statistical Process Control.
Enabling Market Opening: Markets for animal protein are becoming increasingly critical and traceability is being demanded for many markets. These requirements only tend to increase and traceability must become mandatory within a few years. Therefore, companies that adopt this practice will be more prepared to face the increasingly fierce competition.
Characteristics:
1. Complete management of the production process;
2. Reduction of costs;
3. Information security;
4. Flexible modules with integration with any ERP, allowing to manage and monitor the production schedule;
5. Allows communication with equipment already installed in the industry, creating control processes in closed loop;
6. Monitoring and real-time control of production.